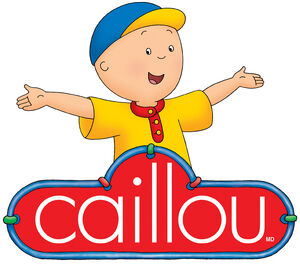 "Growing up is the greatest adventure of all."
—Promotional tagline
Caillou

Show running

1997-2010
Caillou is a television show about a 4 year old boy named Caillou. The program currently airs in the United States on PBS Kids and Universal Kids. Aimed at 2 to 6 year olds. The TV series premiered in Canada on September 15, 1997 , while it premiered in the United States in September 2000.
History
The series has 4 seasons. The episodes started being made in 1998, some of the episodes were originally made into books which were published in 1992 and written as early as 1987. The first Caillou episode was Caillou Makes Cookies. Through out the whole series there have been many Crying Clips. By season 3 there were (and still are) 24 main characters on the show. When Caillou first came out, Caillou was 3 years old. By Season 4 episodes started having Caillou imagining something at least once.
The table here shows what season the main characters first appeared in. No new characters have been added to the show since Season 3.
| | |
| --- | --- |
| Season | New main characters |
| Season 1 | Caillou, Rosie, Caillou's Mommy, Caillou's Daddy, Leo, Clementine. Grandma, Grandpa, Julie, Sarah , Andre, Gilbert, Ms.Martin, Mr. Hinkle, Gilbert, Deedee, Rexy, Jim |
| Season 2 | Jeffery, Jason, Billy |
| Season 3 | Jonus, Emma, Xavier |
Listed here are characters that are no longer on the show and why.
Links