Welcome to the Caillou Wiki.
The Caillou Wiki is a Caillou wiki that anyone can edit.
So far we have 709 articles and you can help by improving any of our articles or adding new ones.
Caillou is a series focusing on the adventures of a four-year-old boy (named Caillou) and his friends & family as he explores the world around him. Based on an earlier property, the Caillou television show has enjoyed great success in both the United States and its home country of Canada since the late 1990s. The success of the franchise has spawned computer games, books adapted from the television series, a film and even live stage shows.

Feel free to use the sandbox if you need to make any test edits.
The Caillou Wiki is currently in the process of renovation. Recently all articles not related to the subject matter of Caillou have been deleted, as have a number of unrelated images. Please refer to our policy regarding conduct on the wiki. Future revisions will include fixing various spelling and grammar issues on pages throughout the wiki and organizing information in a better format.
Parents and fans are welcome to use the Caillou Wiki as a resource, but please note that some information may remain inaccurate or apocryphal while the wiki is being cleaned up. All readers are welcome to correct any error they may come across by using the Edit button on any page, though Wikia's policies require that a user must be at least 13 years of age to register a username. Some kids under the age of 13 should have an adult help monitor their edits.
Characters
Featured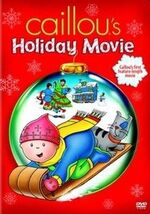 Caillou's Holiday Movie is the first and only Caillou movie release. 72 minutes long, the movie was released in 2003 and has since been a regular feature on PBS Kids and later PBS Kids Sprout (now just called Sprout) during the holiday season. The plot focuses on Caillou celebrating the twelve days of Christmas, as he learns about various holiday traditions and about the importance of sharing and giving. The film featured a number of original songs, including an end credits performance by Canadian star Marilou and also saw an official soundtrack release featuring 18 songs, including a number of songs exclusive to the soundtrack and additional content added to some existing songs.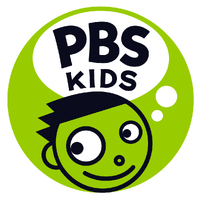 Community content is available under
CC-BY-SA
unless otherwise noted.