Welcome to
Caillou Wiki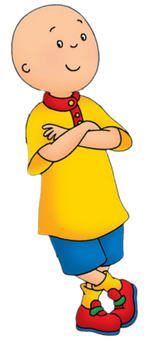 He's just a kid who's four, each day he grow's some more, he's Caillou! Each day is something new, he'll share them with you!
Caillou is a Canadian children's series, first airing in 1997. The series follows 4-year old Caillou who has adventures with his friends and family, using his imagination along the way. Caillou has a love for machinery such as rockets and airplanes and has a love for his stuffed dinosaur and teddy bear.
Follow Caillou on his many adventures!
Before editing the wiki, please be sure to read our rules!
About Us
We're a community run and maintained by people just like you! Created by fans, for fans, Caillou Wiki is dedicated to creating a comprehensive and informative resource about Caillou.
We also have a place for getting to know each other and to talk about Caillou in our discussions. Whether you are here to start editing or to chat with fellow users, you are welcome to sign up for an account!
Featured Article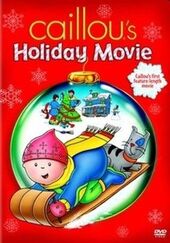 Caillou's Holiday Movie is the only Caillou movie. It takes place around Christmas time and begins 12 days from Christmas. Released on October 7, 2003, has aired regularly on PBS stations on and around Christmas, and also every year in December on the cable/satellite network Sprout.